Episodes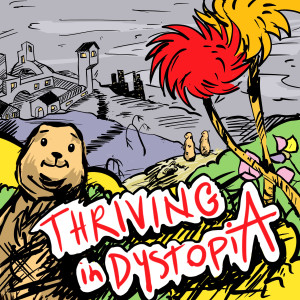 Monday Apr 19, 2021
Monday Apr 19, 2021
The Crew starts off the rails this week, discussing the demands of going a weekly podcast show while their jobs are full on.  Brought to you by Yeti Mics, "make your podcast sparkle!" lol.  Inspired by some of their favorite patreon-funded projects, they discuss what that type of project could take.  The podcast as baggage?
The brothers have to talk about the beginning of the baseball season.  They discuss the highs and lows, and how their fantasy league is going!
As the main theme for the show, Dave brings up some personal baggage, specifically in terms of holding on to other people's baggage.   He tells a story about a meltdown in the classroom that brought parents into the conflict.   He asks himself how much does he have to fix?  How much is this his to take on?  Bob suggests taking a step back and asking what are the long-term goals in any given situation.  He also suggests having realistic expectations for outcomes rather than idealized or unrealistic ones.
Goose egging (aka shutout or skunking)
Gut Check
Some team in baseball will go from worst to first and win their division (Boston, Detroit, Texas, Washington, Pittsburgh, or Arizona).  Dave gives it a 2; Bob gives it a 3.


Contact info
Email - davepeachtree@gmail.com
Twitter - @BMaze19
IG - Thriving_In_Dystopia
Website - https://thrivingindystopia.com/
TikTok - @davepeachtree
Deep appreciation to In Heaven by Drake Stafford for our intro song, Stay by Valerie June is the new outro, the prolific and enigmatic Joe Shine for the thumbnail art.   Big thank you to Nadir Čajić for editing this week's show.   Finally, we are indebted to the wonderful Chris Sawyer for funding and creating our new website.  Thank you, Mix.