Episodes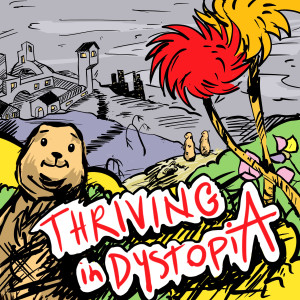 Monday Apr 12, 2021
Monday Apr 12, 2021
The show starts with the song Peeper by Dave and Julie Peachtree.  The Crew discusses seed sharing as spring has sprung.  They also discuss how-to: both germinating seeds and growing starts. 
The topic of the day's show is unpacking Bob's dissertation research (as well as his teaching).  Bob grounds his work in liberation psychology which is the movement to root psychology in the struggle for oppressed people for freedom.  His main research explores the oppressive power dynamics of white supremacy and masculinities as well as how white men, in particular, can interrupt those dynamics.  
Bob summarizes the major results of his dissertation, which include life stories of white men who aspire to do anti-racist, feminist work.  And then what that work looks like for them in their lives and in their communities.
Bob makes a commitment to publish his research!  Hyperlink coming.
Gut Check
The chances of Dereck Chauvin being found guilty.  (Dave says yes, and 10 years behind bars.  Bob gives it a 4; Dave then gives it a 3).
Contact info
Email - davepeachtree@gmail.com
Twitter - @BMaze19
IG - Thriving_In_Dystopia
Website - https://thrivingindystopia.com/
TikTok - @davepeachtree
Deep appreciation to In Heaven by Drake Stafford for our intro song, Stay by Valerie June is the new outro, the prolific and enigmatic Joe Shine for the thumbnail art.   Big thank you to Nadir Čajić for editing this week's show.   Finally, we are indebted to the wonderful Chris Sawyer for funding and creating our new website.  Thank you, Mix.