Episodes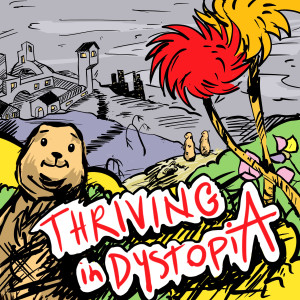 Saturday Mar 13, 2021
Saturday Mar 13, 2021
The show starts with a brief discussion of the "bob emergency." As they have been doing recently, the brothers make no-very-outdated Golden Globe picks.   They do end it with a good Levy-Levy-Levy connection.  On a dime, they shift to discussing Dave getting vaccinated, and whether society has learned anything from the pandemic.
The topic of the show is in-grouping/out-grouping, and this dynamic leading to types of avoidance.  This is a framework very grounded in social psychology, so Bob lays out the ways this process can work even very subtle and even with the best of intentions.  The Crew draws on the creation and existence of Rattlesnake.  Using ideas from social and community psychology, they discuss the strengths of Rattlesnake, the shortcoming, and how to think about community-builidng going forward. 
Dystopian Rainbow
Lord of the Flies!  Pertains to in-group/out-groupping. We are intrigued by Piggy. 
Contact info
Email - davepeachtree@gmail.com
Twitter - @BMaze19
IG - Thriving_In_Dystopia
Website - https://thrivingindystopia.com/
TikTok - @davepeachtree
Deep appreciation to In Heaven by Drake Stafford for our intro song, Bashful by Ketza is the new outro, the prolific and enigmatic Joe Shine for the thumbnail art.   Big thank you to Nadir Čajić for editing this week's show.   Finally, we are indebted to the wonderful Chris Sawyer for funding and creating our new website.  Thank you, Mix.