Episodes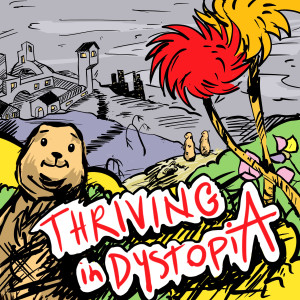 Friday Feb 19, 2021
Friday Feb 19, 2021
The brothers reminisce about working at a movie theater 20 years ago - "Colorado Cinnamon, Basemar Twix."  They make some not great, but not terrible Super Bowl predictions before heading into the topic of the week.
This week the Crew discuss avoidance and whiteness.  They explore some of the ways that a system of white supremacy depends on white people and white culture avoiding discussions of racism.  This has a lot to do with colorblind (or better said, color-evasive) ideology and practices, which themselves are creations of the ideology and history of whiteness in the U.S. and beyond.  
The Crew ends on discussing the differences between equality from equity from liberation.  This ties in with their point that anti-racism workshops are good, yet white people could take more from John Brown, who never avoided confronting white supremacy.
2017 Jacksonville Jaguars' collapse: https://www.youtube.com/watch?v=H-SM13PqKbE&ab_channel=SecretBase 
Good Lord Bird:https://www.youtube.com/watch?v=H-Tm63y-S4s&ab_channel=SHOWTIME 
Equality? No. Equity? No. Liberation!: https://citizen.education/2018/12/03/liberation-in-education-why-dont-we-just-tear-the-whole-fence-down/ 
Dystopian Rainbow
Dystopian show from the brothers' youth with Jerry O'Connell?  It's Sliders!  Lost in another universe and the desire to just come home.
Contact info
Email - davepeachtree@gmail.com
Twitter - @BMaze19
IG - Thriving_In_Dystopia
Website - https://thrivingindystopia.com/
TikTok - @davepeachtree
Deep appreciation to In Heaven by Drake Stafford for our intro song, Bashful by Ketza is the new outro, the prolific and enigmatic Joe Shine for the thumbnail art.   Big thank you to Nadir Čajić for editing this week's show.   Finally, we are indebted to the wonderful Chris Sawyer for funding and creating our new website.  Thank you, Mix.