Episodes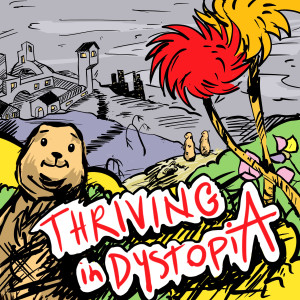 Friday Jan 08, 2021
Friday Jan 08, 2021
Bob and Dave record this episode December 31, 2020.  They start the show reminiscing on the great NYE's past.  Last week the Crew did a retrospective of 2020.  This week the brothers reflect on the podcast itself. They highlight the previous 33 episodes, the highs and lows, and the fun of narrowcasting.  They first put a bow on the end of the celebration season with some insights on season 4.  
Their goals are to do a video podcast every season.  Get more feedback from listeners.  Do a non-Bob episode.  Do a non-Dave episode.  And do a non-both episode.
Did you Know?
That the only team in NFL history to lead the league in best office and defense (in terms of yards) didn't make the play-off.  So sorry to the 2010 San Diego Chargers.
The Times' Square NYE ball is 12 feet in diameter.  
This movie ends on NYE.  Made in 1960.  Directed by Billy Wilder.  Stars Jack Lemon.  It's the Apartment!
Contact info
Email - davepeachtree@gmail.com
Twitter - @BMaze19
IG - Thriving_In_Dystopia
Website - https://thrivingindystopia.com/
TikTok - @davepeachtree

Deep appreciation to In Heaven by Drake Stafford for our intro song, Only Fools Rush performed by the crooner Nadir Čajić is the new outro, the prolific and enigmatic Joe Shine for the thumbnail art.   Big thank you to Nadir Čajić for editing this week's show.   Finally, we are indebted to the wonderful Chris Sawyer for funding and creating our new website.  Thank you, Mix.