Episodes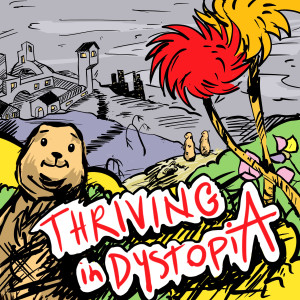 Sunday Jan 03, 2021
Sunday Jan 03, 2021
Fresh off the holidays, the brothers discuss their favorite Xmas movies.  The Crew hosts environmental physicist and old friend Ian!  They all discuss 2020 both personally and globally.  They also make bold predictions for 2021.
Good article on Biden's Climate Plan
Did you Know?
Ran out of time this time!  Tune in next week for 2 great Didyaknows.
Contact info
Email - cookiemonster@yahoo.mail
Twitter - @badbanana24

Deep appreciation to In Heaven by Drake Stafford for our intro song, Only Fools Rush performed by the crooner Nadir Čajić is the new outro, the prolific and enigmatic Joe Shine for the thumbnail art.   Big thank you to Nadir Čajić for editing this week's show.   Finally, we are indebted to the wonderful Chris Sawyer for funding and creating our new website.  Thank you, Mix.