Episodes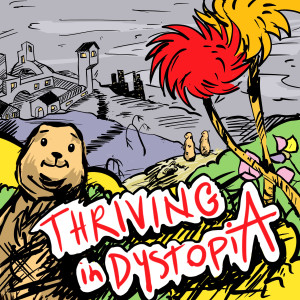 Wednesday Nov 25, 2020
Wednesday Nov 25, 2020
The Crew discusses Covid caution 8 months into the pandemic.  Dave shares some lessons on being in a hybrid classroom for the last 3 months.  Bob finds a new sand dune in Sand City.  The main dish for this episode is thinking about Thanksgiving in the pandemic.  The Crew starts with thoughts on this year, but think more deeply about what this holiday represents and what they want to hold onto in terms of celebration.  Leftovers, stopping consumerism, decolonization, deconstructing violent myths, land acknowledgements, Thanksgiving as opportunity, creative ways to connect, and the Third Annual Dave Majzler Classic softball game are some of the ideas that they discuss.
Memes!  Zoom Thanksgiving better than ICU for Xmas
Nick's Long Island Cheese squash: https://specialtyproduce.com/produce/Long_Island_Cheese_Squash_8230.php 
Mafia game call!  Let us know, if you want to play on Thanksgiving Eve.  See contact info below.
Did you Know?
The word Pez, from Pez dispenser, comes from a German word.  It's from the word Pfefferminz, meaning peppermint. 
There are 2 countries in the world that Coca-cola is not currently served. They are North Korea and Cuba. (But what about the Cuba Libre...?)
Contact info
Email - davepeachtree@gmail.com
Twitter - @BMaze19
IG - Thriving_In_Dystopia
Website - https://thrivingindystopia.com/
TikTok - @davepeachtree
Deep appreciation to In Heaven by Drake Stafford for our intro song, Only Fools Rush performed by the crooner Nadir Čajić is the new outro, the prolific and enigmatic Joe Shine for the thumbnail art.   Big thank you to Nadir Čajić for editing this week's show.   Finally, we are indebted to the wonderful Chris Sawyer for funding and creating our new website.  Thank you, Mix.