Episodes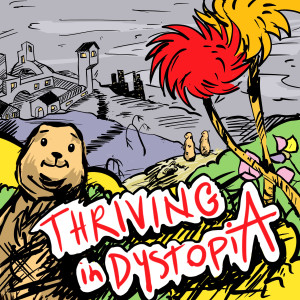 Monday May 25, 2020
Monday May 25, 2020
Welcome to the first episode. There are a few people to thank. Joe Schine for the amazing art. Drake Stafford for the intro song, and Cullah for the outro song. Really we are just so excited that this is happening and can't wait to go on the journey with you all. Below are the show notes from the first episode. Thanks for the listen.
If you like us and rate us that helps out a lot. Also here is how to contact us.
Bob at BMaze19 @twitter
Dave at Davepeachtree@gmail.com
Four people killed and 13 shot at at Kent State University in Ohio on May 4, 1970.   
Star Wars Day started in 2011.  "May the Fourth" be with you.
Hay Market Riots started with a bomb that was thrown into a crowd on May 4 in Hay Market Square in Chicago in 1886.  It was never determined who threw the bomb, but 9 labor organizers/anarchists were executed for plotting a riot.  There is evidence that the bomb was thrown by the police. 
Dave and Al married April, 19th 2014
The name of the class that Dave took at CU was a writing course called "Topics in Writing: Dystopias" taught by the great Jim "Jam" Miller. 
"Crazy" is an ableist word.  I'm sorry I used it. 
Children of Men.  Is a dystopian movie directed by Alfonso Cuaron, staring Clive Owen and Julianne Moore.  The plot takes place in 2027 after 2 decades of human infertility.
1984 by George Orwell. This is Orwell's last and perhaps greatest book.
Back to the Future came out in 1985.
COLA struggle at UCSC. The struggle started in Fall quarter of 2019 with a grading strike.  It escalated to a full strike with a large picket in Winter quarter.  The university used militarized police, surveillance, and extreme punishment to break the strike.  The university faces a unfair labor practice lawsuit in the wake of this repression.
Japanese Knotweed is a prolific plant.
Emergent Strategy and biomimicry. Emergent Strategy is a book by adrienne maree brown, who has a podcast called How to Survive the End of the World.  We will return to her work in episode 3.
Beyond Survival by Ejeris Dixon and Leah Lakshmi Piepzna-Samarasinha focuses on alternatives to retributive justice and the prison system for communities in struggle.