Episodes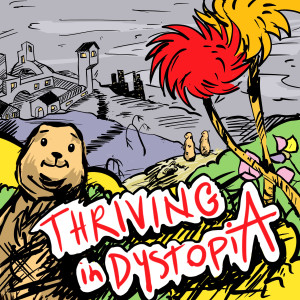 Monday Dec 14, 2020
Monday Dec 14, 2020
Big news out of Cleveland, get the brothers excited for the early Christmas present, and a reason to smile.
Contact info
Email - davepeachtree@gmail.com
Twitter - @BMaze19
IG - Thriving_In_Dystopia
Website - https://thrivingindystopia.com/
TikTok - @davepeachtree
Deep appreciation to In Heaven by Drake Stafford for our intro song, Only Fools Rush performed by the crooner Nadir Čajić is the new outro, the prolific and enigmatic Joe Shine for the thumbnail art.   Big thank you to Nadir Čajić for editing this week's show.   Finally, we are indebted to the wonderful Chris Sawyer for funding and creating our new website.  Thank you, Mix.